Education
Dublin Zoo is a haven of wildlife and a large living classroom for all ages. With over 400 animals and a state-of-the-art Discovery and Learning Centre, Dublin Zoo is an amazing educational experience whether you're visiting in person or participating in one of our virtual programmes.
Home School Hub
Virtual Primary Programmes
Bring Dublin Zoo to your Classroom
The 'Amazing Adaptations' module is aimed at Senior Infants to Second class and will focus on the adaptations that help animals survive and thrive in the wild.
The 'Champions for Conservation' module is aimed at Third to Sixth class and will look at the threats facing our wildlife and what we can do to help.
These 5-lesson SESE curriculum-linked modules will include:
Two specially-designed PowerPoint Lessons to prepare your class for their virtual visit
A Virtual Tour Video to visit some animals at Dublin Zoo
Differentiated worksheets to complete with the virtual tour video
A follow-up live Q&A Zoom session for your class with a Dublin Zoo educator (available until April 30th 2021)
An extension activities pack
A teacher pack including all you need to deliver this 5-lesson module
The cost is €250. We expect this module to take 2-3 weeks of classroom time (two 30-minute lessons per week).
Contact education@dublinzoo.ie for more information.
Virtual Primary programmes
We provide thousands of learners with high quality conservation education programmes from early childhood right through to adult learners. We offer are a range of discovery-based, interactive and structured educational programmes, workshops and resources, tailored to meet the specific needs of all learners.
The Discovery & Learning Team deliver curriculum-linked programmes for pre-school, primary, secondary, and third level education aimed at fostering positive connections to nature and wildlife, developing skills connected to conservation and mobilising learners to adopt pro-environmental behaviours.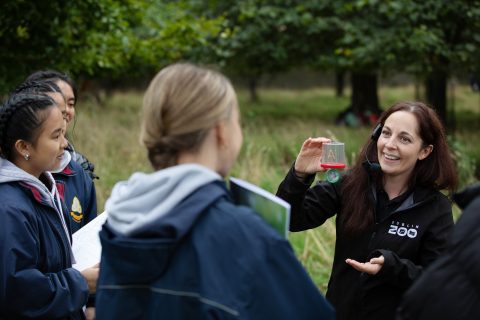 Dublin Zoo has in-depth experience in planning and delivering continuous professional development (CPD) courses for primary and secondary school teachers.
Dublin Zoo's ever-popular Summer Course for Primary Teachers, 'Cultivating the Next Generation of Conservationists' aims to provide participants with active engagement in teaching and learning about Education for Sustainable Development (ESD) with an emphasis on conservation education.
We also deliver CPD workshops as part of the STE(A)M initiative for Secondary Schools.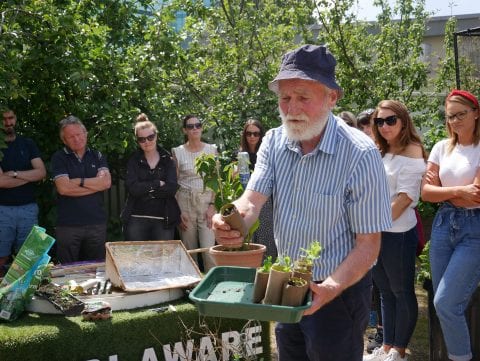 These exciting week-long camps take place in July and August and allow children aged between 7 and 12 to learn about the wonderful world of wildlife. Our expert team of summer camp facilitators deliver diverse and engaging sessions in various teaching venues such as Camp Congo and the Wild Space as well as observing animals in their habitats.
Note: there is no direct contact with animals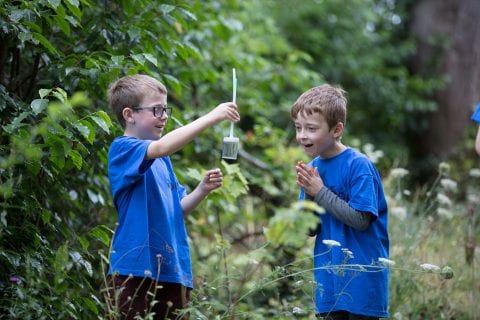 Dublin Zoo's day camps and workshops are designed to encourage the discovery and appreciation of wildlife. Children will have the opportunity to explore animal and environmental topics through hands-on investigation and animal observations in a workshop environment. It is a perfect programme for budding zoologists and is a great opportunity to make new friends!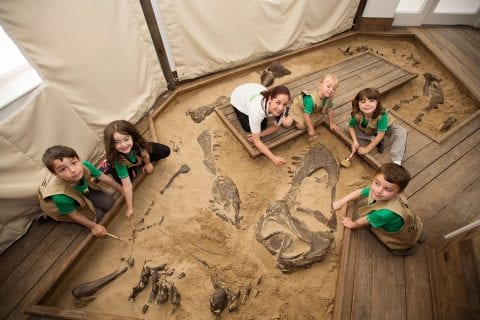 See what workshops we have coming up! 
Workshops
Dublin Zoo aims to work with our local community to ensure schools, youth groups and after schools groups have the opportunity to learn about wildlife and the environment.
If your school can't make it to Dublin Zoo our outreach programme can come to you!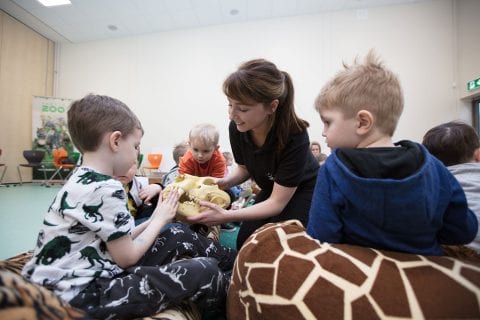 I really didn't know what to expect but it far exceeded our expectations. The guide's engagement with the children was fabulous & the mix between learning & fun was superb.
- Aoife
Congrats the dedicated team who work in Dublin Zoo, we had a fantastic day. Our Zoo educator was so patient with our kids and so calm considering the children were firing questions at him from all angles. Well done and keep up the incredible enthusiasm that you have for your work.
- Claire - Ratoath Senior National School
Thank you, yet again, for a very well organized and enjoyable Leaving Cert ecology trip. Your guides were professional, knowledgeable and so kind to the pupils.
- Loreto High School
I have been coming here for years. I regularly take schoolchildren on trips as well as bringing my granddaughter. It is a beautiful place, very well laid out and the staff are lovely and very knowledgeable. The African plains are great.
- Paula G
The zoo was clean, staff friendly and the most important part is the animals seem happy. They have big enclosures and plenty of hiding places. I liked that there was islands for them to mix with other breeds.
- Abigail H