Conservation in action

What we're doing
Conservation in Action
Conservation
Protecting wildlife for generations to come
Donate Today
The role of a modern zoo, like Dublin Zoo, is to actively protect wildlife.
At Dublin Zoo, we put conservation into action every day.
We do this by providing world-class animal care, so that the animals at Dublin Zoo live healthy, fulfilled lives. We do this by inspiring our visitors to discover and learn all about the natural world. We do this by partnering with conservation projects worldwide and in Ireland, to help animals to thrive in their natural habitats.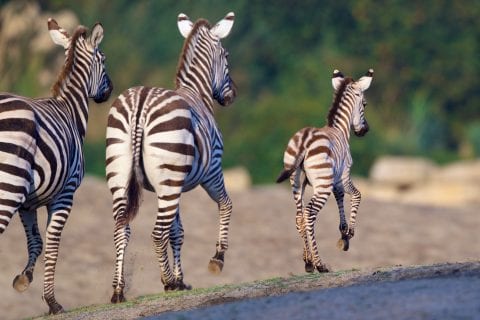 Populations of mammals, birds, fish, reptiles, and amphibians have, on average, dropped by 60 percent in just 40 years.
The concept of 'the wild' does not exist like it did before. Now the species that live in the wild are often in danger of extinction. There are believed to be just 400 Asian lions left in the wild in India, just 80 eastern bongos in the forests of Kenya and dangerously low populations of thousands of other species worldwide.
The driving force behind these shrinking animal numbers is us- human beings. Overpopulation of the human race and all that comes with it- from farming to mining to pollution- means animals no longer have access to the natural habitats that existed previously. Rainforests are being torn down for palm oil plantations, oceans are awash with dangerous plastics and carbon emissions are causing irreversible damage to the climate and as a result, animal's homes.
The time to take action is now.
Centre for Species Survival
Dublin Zoo is home to the Centre for Species Survival: Ireland, an official partnership between Dublin Zoo and the IUCN Species Survival Commission.
Based in the historic Society House, this centre gives Dublin Zoo the capacity for native species conservation assessments, conservation planning and action.