Posted In Visitors | 10th January 2022
2021 saw Dublin Zoo look forward to the future
2021 has been a challenging yet rewarding year for Dublin Zoo. Over the past twelve months, Dublin Zoo celebrated its 190th anniversary while also welcoming numerous new arrivals including a Californian sea lion pup, a Sulawesi-crested macaque and both Humboldt penguin and Waldrapp Ibis chicks.
In October, Dublin Zoo launched an ambitious 10-year strategic plan called "Dublin Zoo 200" which aims to propel Ireland's most popular family visitor attraction to a role as a zoo-based conservation organisation with global significance in time for the Zoo's bicentennial celebrations in 2031. This exciting plan is built around five key objectives, which include saving wildlife in Ireland and globally, inspiring a passion for nature and cultivating the next generation of conservationists, as well as operating a sustainable visitor attraction.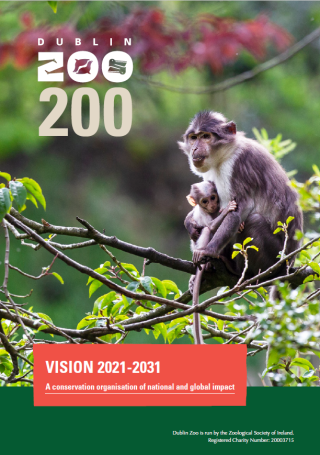 Click here to read about Dublin Zoo's strategic plan.
Wild Lights, the spectacular night-time experience made a triumphant return to Dublin Zoo after an absence in 2020 due to Covid-19. Back in all its dazzling glory, Wild Lights takes visitors on a magical adventure 'Around the world' where they can see some of the most famous global landmarks and iconic symbols. From Spain to India and Morocco to the USA – guests embark on a breath-taking journey taking in the famous sights from all the continents without ever leaving the grounds of Dublin Zoo! As well as debuting a brand-new theme, Wild Lights extended into the African Plains for the very first time.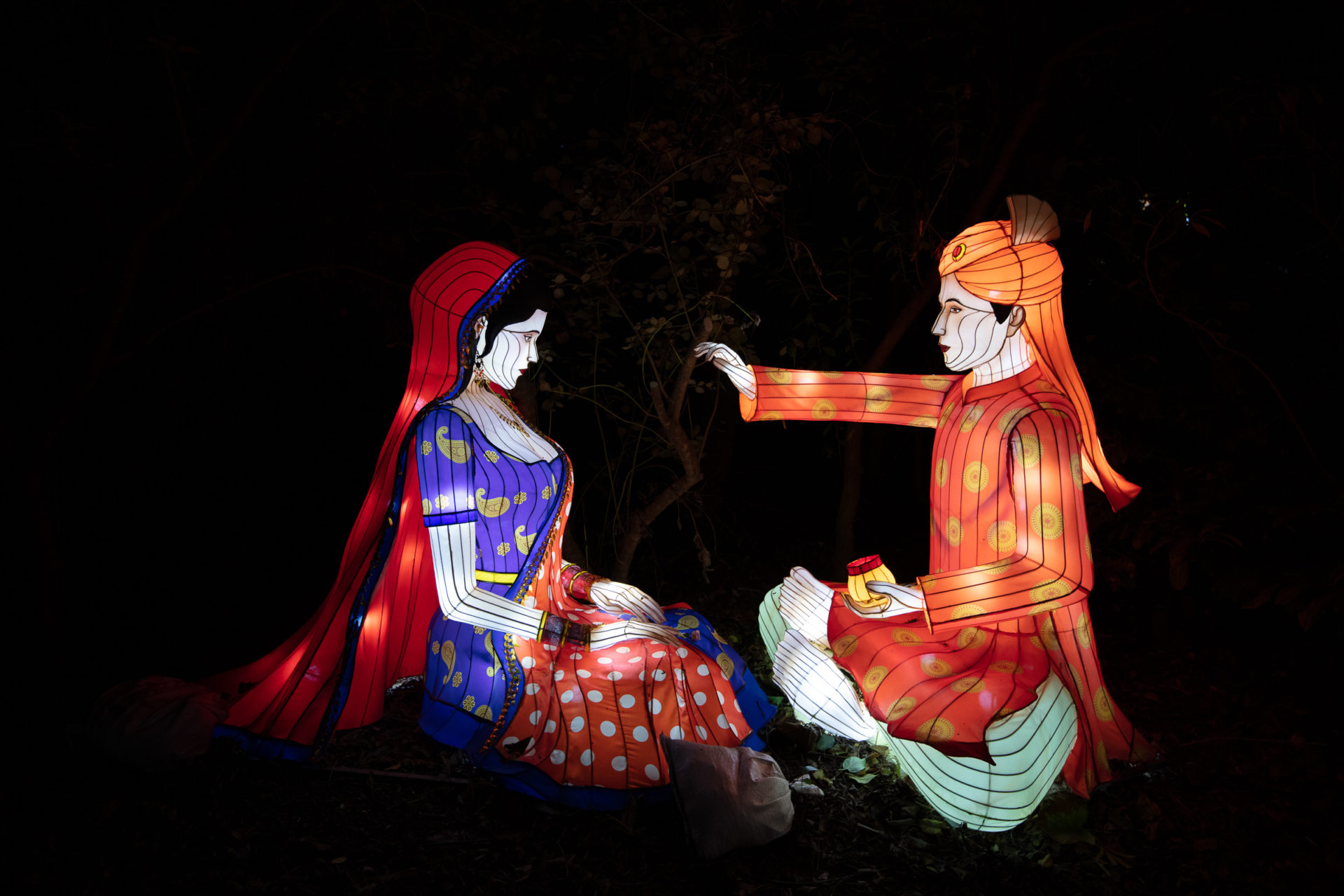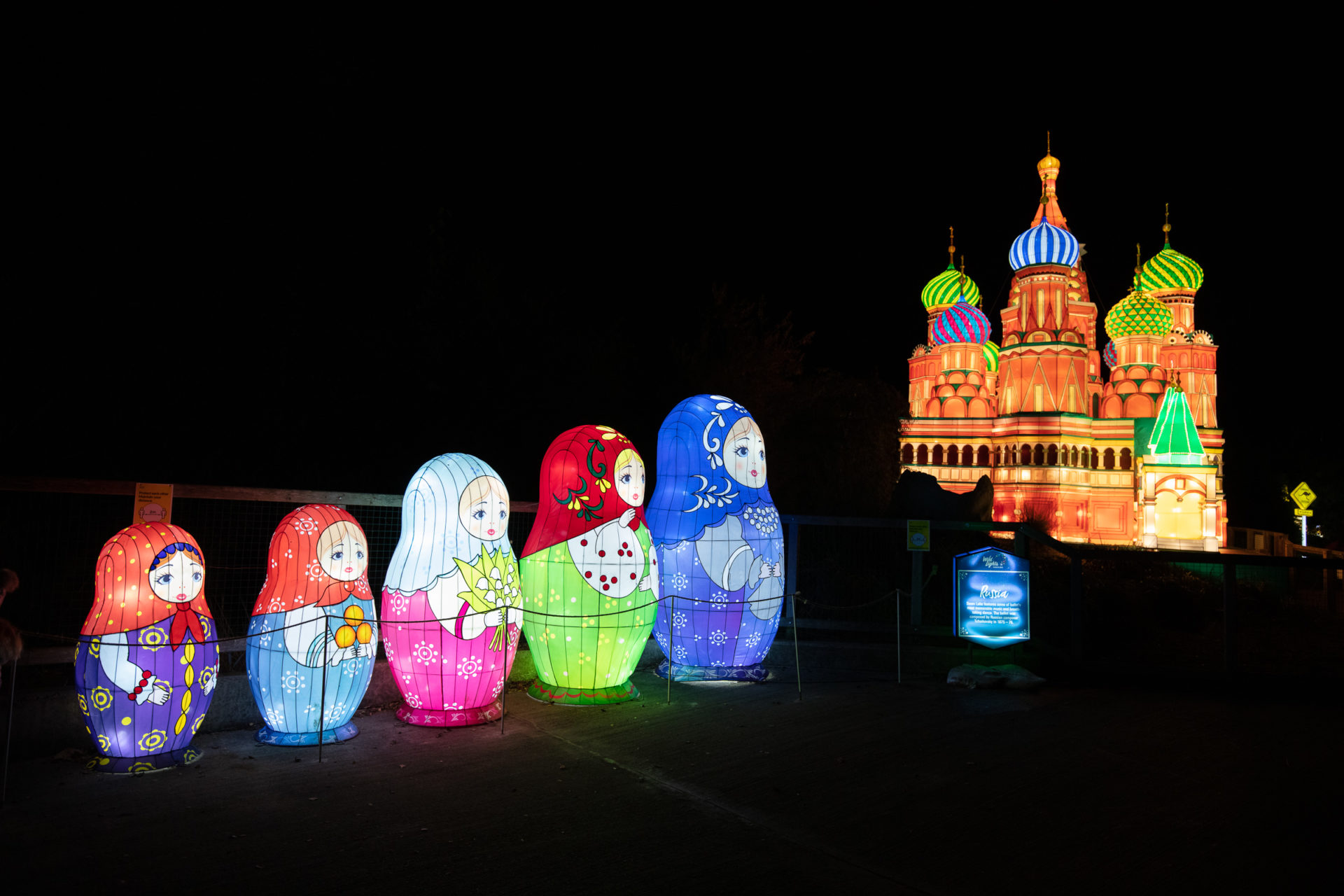 Wild Lights 'Around the World'
2021 also brought its challenges, with the continuation of the 242-day closure of Dublin Zoo over the course of three national lockdowns since the beginning of the Covid-19 pandemic. However, despite reduced capacity, visitor numbers have remained strong since the Zoo reopened in April. Director of Dublin Zoo, Dr Christoph Schwitzer, was both delighted and relieved to welcome even more people through the gates than in 2020, while still following strict government and HSE guidelines.
Commenting on 2021 Christoph Schwitzer, Director at Dublin Zoo, said: "2021 brought many of the same challenges to Dublin Zoo as 2020 did, including national lockdowns that saw our gates shut to the public. We are very grateful for the love shown to Dublin Zoo by the Irish people since we reopened in April. Visitor numbers have been strong in comparison to 2020, and the return of our wonderful Wild Lights experience after a one year hiatus received unprecedented interest.

We are delighted to have welcomed some new arrivals, celebrated our 190th anniversary and to have launched our new 10-year strategic plan called "Dublin Zoo 200".  Our ambition is for Dublin Zoo to transform into a zoo-based conservation organisation, a world-leading hub for wildlife conservation of international significance."
Book your tickets to visit and learn more about the wonderful animals at Dublin Zoo here.