Posted In Conservation | 7th October 2021
Dublin Zoo launches ambitious 10-year strategic plan
Almost exactly 190 years after it first opened its gates, Dublin Zoo has today launched an ambitious 10-year strategic plan. "Dublin Zoo 200" aims to propel Ireland's most popular family visitor attraction to a role as a zoo-based conservation organisation with global significance in time for the Zoo's bicentennial celebrations in 2031.
The Dublin Zoo 200 plan is built around five key objectives, which include saving wildlife in Ireland and globally, inspiring a passion for nature and cultivating the next generation of conservationists, as well as operating a sustainable visitor attraction.
Each of these objectives is outlined in detail in the strategic vision document available here, and highlights include:
• Increasing visitor numbers to 1.5 million per year by 2031
• Upgrading the Zoo infrastructure to provide a holistic visitor attraction for all seasons
• Influencing conservation policy at home and abroad
• Engaging 75,000 learners per year across Dublin Zoo's education programmes
• Developing and implementing a comprehensive sustainability strategy.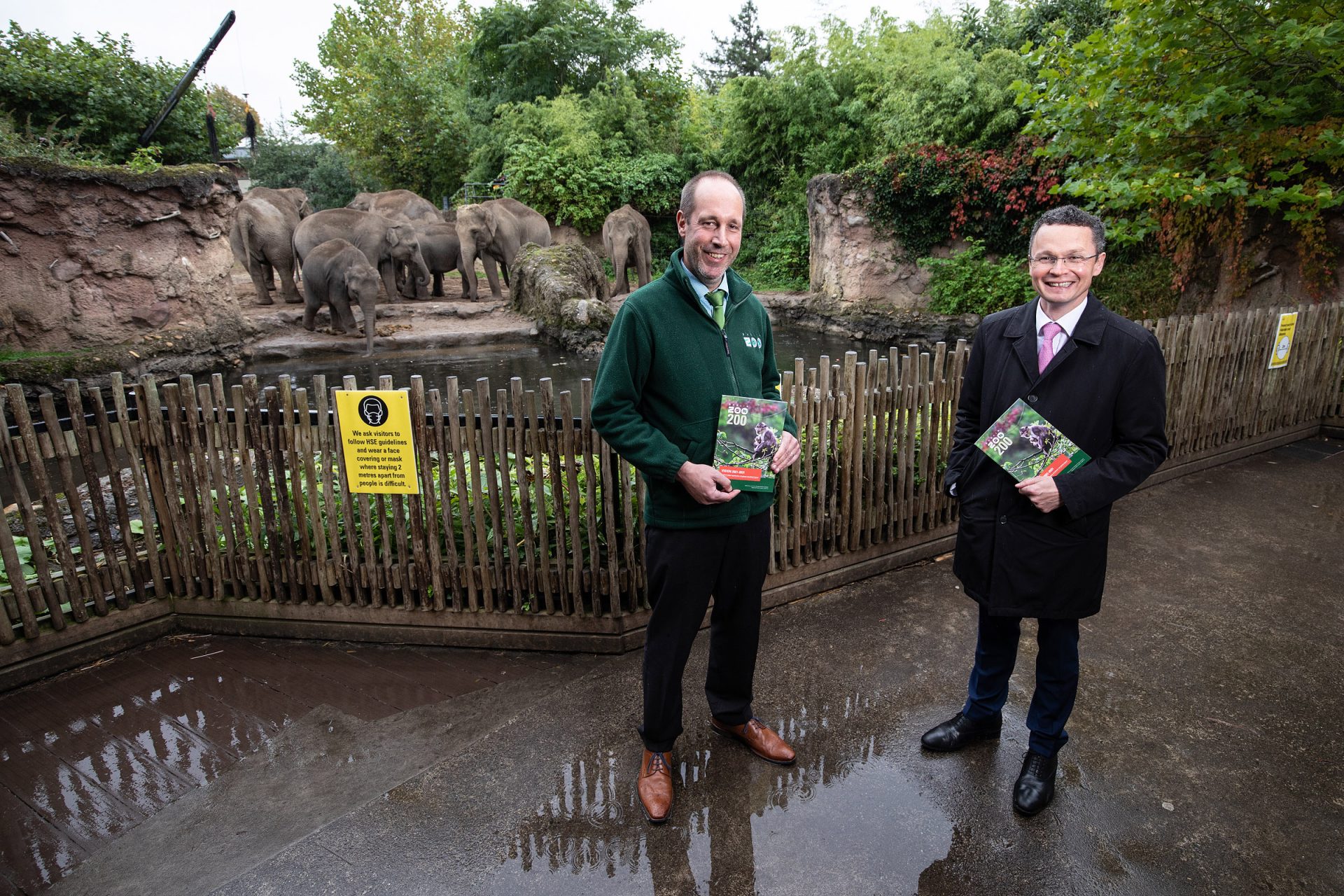 Dublin Zoo Director Dr Christoph Schwitzer and Minister of State with responsibility for the Office of Public Works, Patrick O'Donovan TD
The 10-year plan was launched today by Minister of State with responsibility for the Office of Public Works, Patrick O'Donovan TD and Dublin Zoo Director Dr Christoph Schwitzer.
Speaking at the launch, Minister O'Donovan said "I am delighted to launch "Dublin Zoo 200", a 10-year plan that will see Dublin Zoo grow from one of Ireland's oldest and most cherished family attractions into a significant, impactful thought leader for global conservation, whilst continuing to educate and provide precious memories for generations of visitors. The OPW and Dublin Zoo have a long history and tradition of working together as good neighbours in the Phoenix Park. As Minister for the Office of Public Works, it is my desire and hope that this relationship will be strengthened and built upon during this very exciting time ahead for Dublin Zoo."

Dr Schwitzer thanked Minister O'Donovan for launching the strategy; "The OPW has been a consistent source of support to Dublin Zoo, helping us improve the experience of both the animals in our care and the visitors who come through our gates. This 10-year vision aims for an even closer collaboration with Minister O'Donovan and the OPW, and we look forward to working together to achieve the goals set out today."
This ambitious and timely strategy for Dublin Zoo covers the period up to the Zoo's bicentennial in 2031. It's an ambitious plan to ensure that Dublin Zoo remains an attractive location for visitors and also make the Zoo central to Ireland's efforts to be a global leader in species conservation and help fulfil the state's commitments under the United Nations 2030 Agenda for sustainable development.
Dr Schwitzer continued "We want to make the leap from a zoo that Dubliners can be proud of, to a national cultural attraction that defines the future of zoos globally. Our ambition is for Dublin Zoo to transform into a leading hub for wildlife conservation of international significance. This includes an animal collection of high conservation relevance, linked to conservation action in the wild, both in Ireland and worldwide. We also aim to become a focal point for species conservation status assessment and planning, influencing policy development globally to create a world where people live in harmony with nature."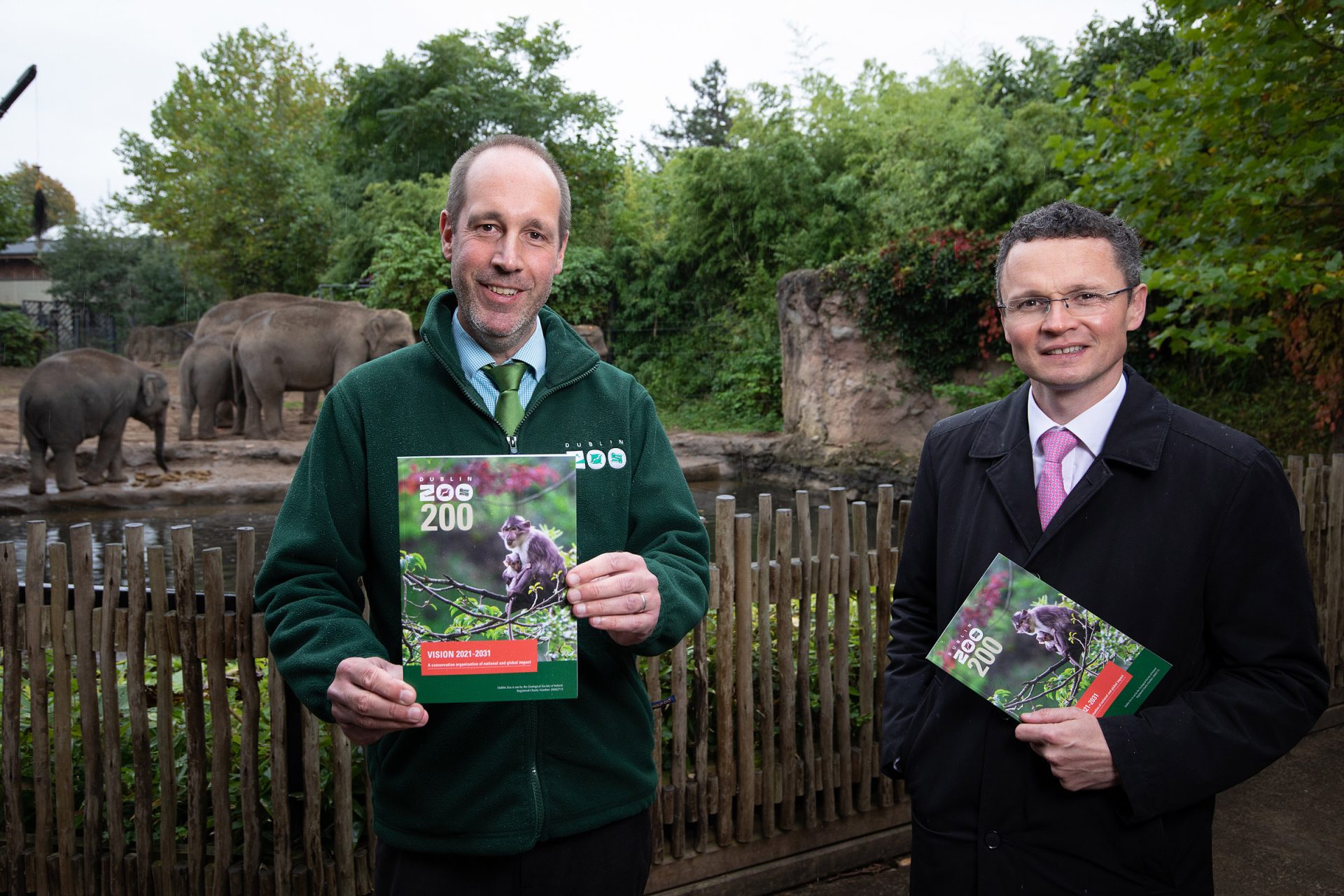 Dublin Zoo Director Dr Christoph Schwitzer and Minister of State with responsibility for the Office of Public Works, Patrick O'Donovan TD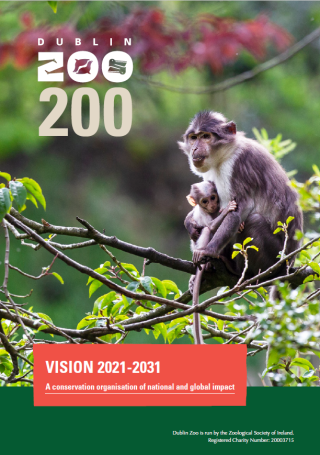 Click here to read our 10-year vision for Dublin Zoo to support the countdown to our bicentennial in 2031.