Following the success of Zoo Live, The Zoo TV series is returning for an incredible 11th season on RTÉ next Sunday 26th June. This series once again takes viewers behind the scenes at Dublin Zoo to see their favourite animals and the dedicated animal care team who look after them.
There is great excitement in Dublin Zoo as the Endangered red pandas move into their brand-new habitat, the Himalayan Hills with some adorable new faces joining the family.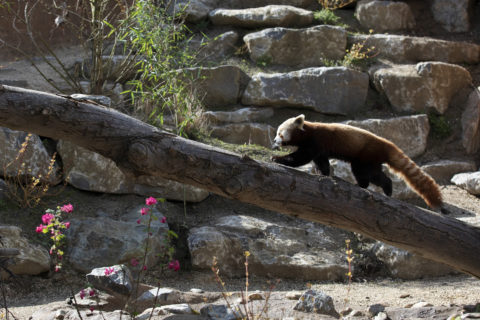 New Himalayan Hills Habitat
In the Gorilla Rainforest, we see the impression the two young western lowland gorilla babies have made on their mothers and other members of the troop, including the blackback, Bangui. He is yet to mature into a silverback, and his fascinating journey will be followed throughout the series.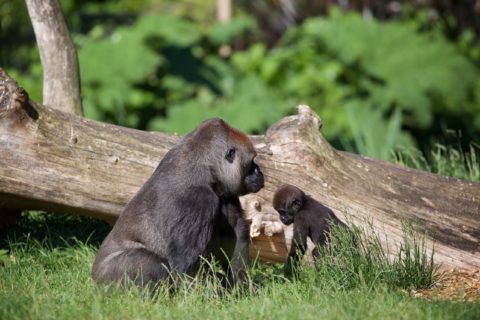 Western lowland gorillas at Dublin Zoo
In the African Plains, Kildare, the 23-year-old zebra undergoes a dental procedure. However, there are challenges when she doesn't immediately wake from her anaesthetic. Having been with her breeding partner, Striker, for 25 years, the team works against the clock to save her.
Ever wondered what happens in Dublin Zoo at night? Follow the animal care team as they carry out a night study of Dublin Zoo. From bats to badgers, they delve into wildlife that comes out to play after dark.
Watch as one of Dublin Zoo's newest arrivals, a group of six dholes are introduced to the Zoo. This is the first time in the Zoo's history that it has had resident dholes, and an exciting first for Ireland. Following on from Series 10, the team checks in with the grey wolves to see how they are settling into their brand new 'Wolves in the Woods' habitat.
Other animals featured this season include the Chilean Flamingos, Western chimpanzees, Goeldi's monkeys, snow leopards amongst many other amazing animals.
Always factual and educational, with a strong conservation message running throughout, 'The Zoo' TV series keeps storytelling at its heart. It highlights the animal care team's passion and the importance of wildlife while taking viewers on an entertaining journey of discovery about the natural world. 'The Zoo' is the perfect Sunday night family viewing, suitable for young and old alike.
Filmed by Moondance Productions with minimalist and discreet crews to increase intimacy with animals and zookeepers, The Zoo has firmly established itself as a household name amongst viewers worldwide.