Applications for the 2023 Seasonal Volunteers [March –August] are now closed.
Please check back in on our website for next season's applications. 
This very popular programme recruits once per year to support peak visitation months. Volunteers in Dublin Zoo are part of the Discovery & Learning Department whose work could not be achieved without the support and commitment of its dedicated team of volunteers.
The Volunteer Programme in Dublin Zoo started in 1987 in the Education Department. As the Education department has grown and evolved into the Discovery & Learning Department so too has the work of the volunteers and the ways in which volunteers are recruited, trained, supported and organised.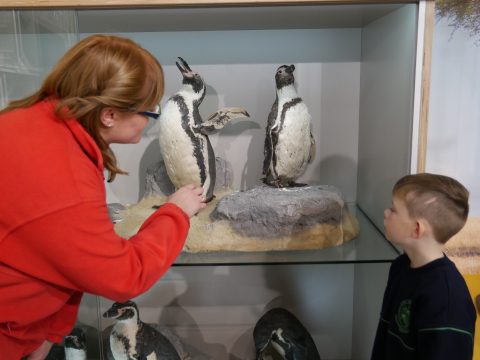 Volunteer Roles in Dublin Zoo
Dublin Zoo volunteers provide vital support to both formal (classes/taught programmes) and informal learning.  Our volunteers interact with tens of thousands of visitors annually, sharing their love and passion for their zoo and the species we care for and protect. They support or lead; guided tours, special VIP visits, weekend kids' clubs, themed workshops and more.  They are active throughout the zoo site commonly acting as 'Animal Ambassadors' to our animals and their habitats, highlighting conservation threats they are facing and what we can all do to help.
At Dublin Zoo, learning is made fun with volunteers often using interactive games and artefacts to bring magic to a visit to Dublin Zoo. A favourite with the team is the various animal-themed event days they run throughout the year. You may also spot our volunteers stationed at one of our three themed Discovery Carts, or in the Discovery Centre. The Discovery Centre is part of the educational hub of Dublin Zoo, located beside Family Farm it is an interactive museum of animal artefacts and bone clones. A great spot to interact and learn.
Volunteers in Dublin Zoo on occasion support Animal Watch or Observations but they don't work directly with animals or the animal care team in any hands-on work.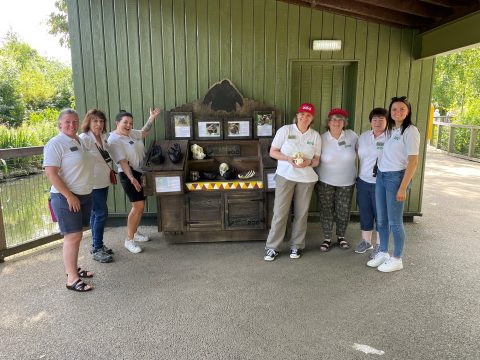 Who can apply to be a Dublin Zoo volunteer?
Applications to the volunteer programme are open to all candidates over the age of 18. The role requires strong interpersonal skills, and a keen interest in learning, the animals at Dublin Zoo and conservation. Whilst candidates often have strong zoology, education or customer service backgrounds having an enthusiasm and a spark to inspire a passion for nature is also a quality we look out for.
Could the Dublin Zoo Volunteer Programme be for you?
Candidates selected for the Seasonal Volunteer Programme complete training in Feb/March over 3 Saturdays. Beyond that, the commitment is to complete a minimum of one 4-hour shift per week over Monday – Sunday for the duration of the season up to August end. There are opportunities to apply to the Long Term Programme after this initial period.
Closing Date for Applications is Monday January 9th 5PM.
If you have any questions please email – volunteering@dublinzoo.ie