Posted In Conservation, Events | 5th April 2017
SSE Airtricity and Dublin Zoo Team Up to Help Families Learn More about Sustainability
SSE Airtricity announced as official Sustainability Partner to Dublin Zoo
Dublin Zoo is delighted to announce that it is teaming up with SSE Airtricity, Ireland's largest provider of green energy, to help families learn more about the importance of sustainability in a fun and interactive way. To do so, they have created a bespoke Eco Explorer Trail, supported by SSE Airtricity's interactive Eco Explorer app. The digital app, which can be used on any tablet or smartphone, will identify 9 Eco Explorer stations for parents and kids to discover as they explore Dublin Zoo.
SSE Airtricity's Eco Explorer Trail is designed to bring the concept of sustainability to life for visitors to Dublin Zoo. The Trail will encourage users to take time to enjoy the natural outdoor spaces that foster positivity, creativity, and social interaction. Eco Explorer app users will also be encouraged to take simple steps to be more sustainable, such as refilling their water bottle, reducing waste and learning about the dangers of discarded plastic to animals. Young Eco Explorers will be able to collect Explorer Badges at each Trail station, and once 'bagged' in the SSE Airtricity Eco Explorer app, they will be entered into draws to win competition prizes.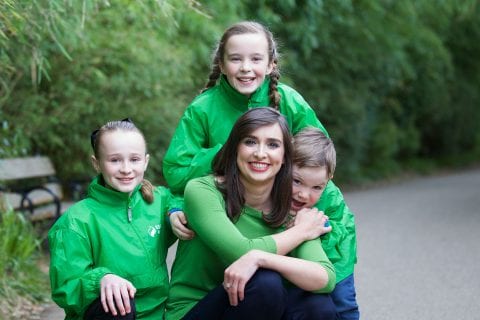 To discover SSE Airtricity's interactive Eco Explorer app for yourself, and to learn more about the SSE Airtricity Eco Explorer Trail at Dublin Zoo, visit:
The SSE Airtricity/Dublin Zoo Eco Explorer Trail includes education stations focusing on:
Appreciating your surroundings to connect with nature
Encouraging biodiversity by creating a bug hotel at home or in school
Making compost to fertilise our soil
Refilling your water bottle at Dublin Zoo's water stations to avoid the use of throw-away plastic cups
Recycling plastic to help protect the planet
The importance of insulation
Harvesting rainwater where possible to ensure we're not wasting a drop of water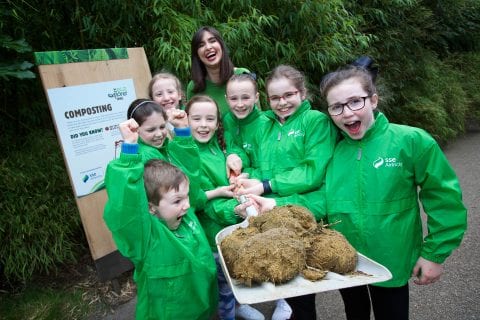 The Eco Explorer stations also include some great 'Did you know?' facts – for instance, Dublin Zoo harvests rainwater from the roofs of several of its buildings and uses this to flush some of its public toilets. Indeed, some of the tanks used to collect rainwater have been recycled from other uses around the Zoo."
Commenting on the new partnership, Leo Oosterweghel, Director at Dublin Zoo said:
"This is a very exciting time for Dublin Zoo and we are proud to partner with SSE Airtricity. We look forward to working with SSE Airtricity to educate Dublin Zoo visitors, in a fun and interactive manner, about sustainability and the positive impact it has on the natural world and its wildlife. All revenue from this sponsorship will be reinvested back into sustainability in Dublin Zoo.   
Ronan Brady, Head of Marketing and Digital at SSE Airtricity, commented:
"The partnership between SSE Airtricity and Dublin Zoo is a perfect fit for both companies. As Ireland's largest provider of 100% renewable energy, sustainability is a core part of our DNA at SSE Airtricity, and we are committed to providing the energy people need in a reliable and sustainable way. By working with Dublin Zoo, SSE Airtricity will help to highlight the practices that are being implemented across Dublin Zoo to improve the quality of the environment for all species, and promote the small steps we can all take to make big differences for our natural environment and the species we share our planet with."
Through the new partnership, SSE Airtricity customers can also redeem exclusive discounts for Dublin Zoo through its online loyalty rewards platform, SSEReward.com. Registered SSE Reward members also have the chance to win exclusive 'money-can't-buy-experiences' at Dublin Zoo – such as seeing how the Asian elephants and Amur tigers start their day, and learning all about the animals from the dedicated zookeeper team.
Irish science expert Aoibhinn Ni Shuilleabhain pictured at Dublin Zoo today to announce that SSE Airtricity, Ireland's largest provider of green energy, is teaming with up Dublin Zoo to help families learn more about the importance of sustainability in a fun and interactive way.