The snow leopard is classified as Vulnerable by the IUCN Red List, with an estimated 2,700-3,380 individuals thought to be living in the wild.
Since 2009, Dublin Zoo has been providing financial support for the Snow Leopard Trust which works in the countries the species still exists, supporting measures to protect this threatened species.
The Snow Leopard Trust has released their 2019 Impact Report which shows the significance donations like yours and Dublin Zoo's have on conservation project like this one.  We would like to share some of these impressive and vital statistics with you below, click here to see the full report.
Donate to Dublin Zoo here were your donations to go over 25 conservation projects we support including the Snow Leopard Trust.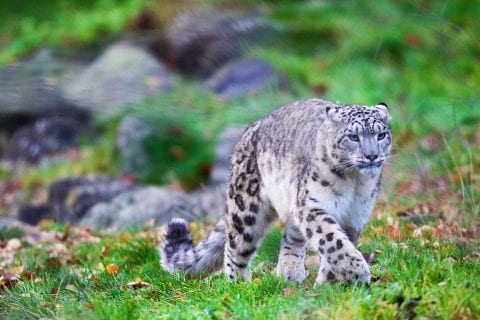 The main threats to snow leopard's survival in the wild are habitat loss, fragmentation and human-wildlife conflict. Fostering relationships between conservationists and the families and communities spread across snow leopard habitat brings greater understanding of local challenges and new developments. These relationships allow everyone to work together to address emerging threats and help communities build resilience in times of environmental and economic uncertainty.
In 2019, the Snow Leopard Trust partnered with over 6,000 herder families.
Subpar corrals (gathering of livestock) can lead to catastrophic losses for herders, as predators can kill dozens of livestock in a single attack. Predator-proof corrals mitigate these losses, and livestock insurance provides an important safety net for herders as the loss of livestock results in the loss of income.
In 2019, we helped over 60 communities maintain 117 predator-proof corrals and insure 13,950 livestock.
GPS-collaring snow leopards gives researchers a great deal of information on the species and allows us to learn more about snow leopard behaviour and ecology.
There were six snow leopards GPS-collared in 2019.
These include four male snow leopards and two female snow leopards named Genghis, Avrag Tom (Great Champion), Namar (Autumn), Badarchin (Wanderer), Sar (Moon), and Gants Nudet (One Eye).
Scientists confirmed that at least five female snow leopards in Tost (Site of the world's most comprehensive snow leopard study) gave birth to a total of 12 cubs in 2019. Thanks to the long-term study in Tost, the Snow Leopard Trust are revealing new insights into the lives and lineages of wild snow leopards.
In 2019, there were four generations of snow leopard families traced, five female snow leopards gave birth and 12 snow leopard cubs were born.
Tost Nature Reserve is the first protected area in Mongolia designated specifically for snow leopards. The donations made in 2019 supported continued grassroots advocacy on behalf of Tost. The Mongolian government agreed to cancel an additional mining license adjacent to the reserve border, saving a threatened oasis and expanding the Nature Reserve borders.
150sq/km added in 2019 and 8,965 total sq/km of Tost Nature Reserve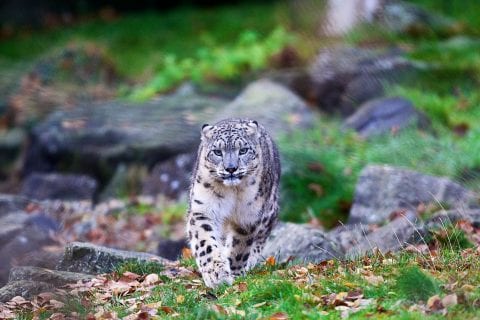 Other significant statistics for 2019 include:
100% of snow leopard habitat in Mongolia is covered using sign surveys
6,794 km of snow leopard habitat in Mongolia is surveyed via walking
1,503 signs of snow leopards were found in Mongolia (including scrapes, pugmarks, scratches, sprays & scats)
26,000 sq/km of India is surveyed using camera-traps
30,000m has been climbed during surveys
46 unique snow leopards have been identified in India
For more information about the Snow Leopard Trust, click here.
If you would like to donate to Dublin Zoo were your donations to go over 25 conservation projects we support including the Snow Leopard Trust click here.