"That's Animal!" is a brand new, family series from RTÉjr Radio.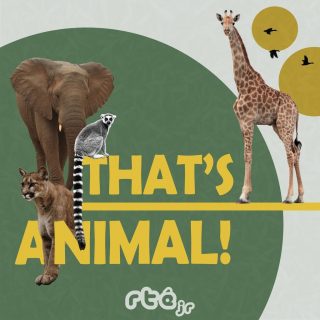 Join the animal care team as they bring kids behind the scenes at Dublin Zoo to meet the animals and their keepers. Each episode visits a different creature including the western lowland gorillas, Asian elephants, red pandas and tonnes more to learn all we can about their lives, their habitat and the bond built between them and the staff who care for them. And, kids being kids, all poo related questions are answered…. sometimes in great, stinky detail.
Tune in Wednesdays at 7pm on RTEJr Radio, or wherever you get your podcasts.