Posted In Animals | 2nd November 2020
Rhinoceros Naming Competition
We have a southern white rhinoceros calf in the African Plains that needs a name!
This competition has now ended. The winning name is… Dakari! The name Dakari is of African origin, meaning happiness or joy – which definitely suits his fun loving, energetic nature!
At 4.30am on 10th February 2020, Ashanti gave birth to a healthy male calf. The youngster is Ashanti's seventh calf and became the newest member of the seven-strong herd (also known as a crash) in the African Plains, including father Chaka.
The southern white rhinoceros is the largest of the rhino species and the third largest land mammal species in the world after African and Asian elephants. Southern white rhinos can weigh up to 2.3 tonnes and have a wide flat mouth, thick grey skin and two horns – one large horn to the front and a smaller horn further up their head.
The southern white rhino has been classified as Near Threatened by the International Union for Conservation in Nature. Dublin Zoo is part of the European breeding programme for this species.
Enter the competition here to name this Near Threatened species and you could win a family day pass to Dublin Zoo to use once we reopen as well as the honour of naming the male rhino calf.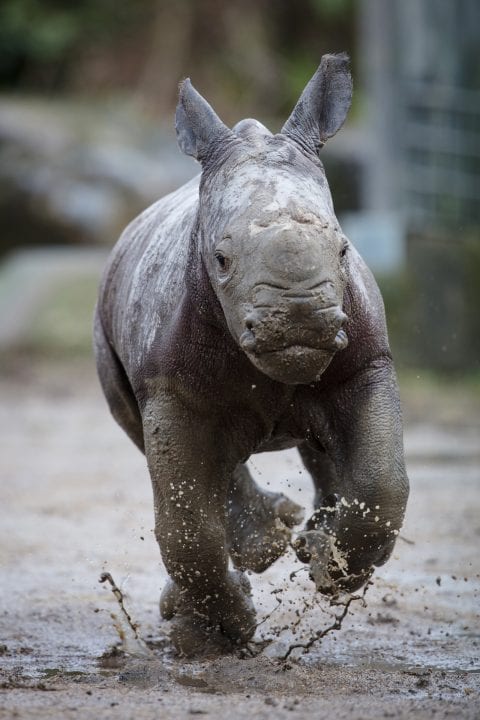 Check out our animal encyclopedia to read more about the southern white rhinoceros.