Posted In Conservation | 14th August 2023
Rescuing and Rehabilitating Ireland's Wildlife
Dublin Zoo is delighted to announce a new conservation partnership with Kildare Wildlife Rescue.
Kildare Wildlife Rescue was founded in 2022 by a small group of wildlife rehabilitators and rescue volunteers who work to rescue, rehabilitate and release sick and injured Irish wildlife from around the country.
Since their launch on July 22nd 2022, Kildare Wildlife Rescue have directly helped over 2,200 animals, including foxes, swans, pine martens, owls, gannets and otters. Based in Kildare Town, close to the Grey Abbey Veterinary Hospital, the busiest season for the team is spring and summer, with many orphan animals being found abandoned by members of the public and in need of help. In the organisation's first eight months, they responded to over 3,200 wildlife casualty reports.
Key to the success of Kildare Wildlife Rescue is the team of over 100 volunteers who support almost every aspect of their work, including a dedicated foster team. These licensed wildlife foster homes are spread across Kildare, Dublin and Meath, and are able to step in and provide emergency support for sick and injured animals, particularly those with intensive feeding schedules and other specialised requirements. Out of over 1,600 animals which came into Kildare Wildlife Rescue's care in 2022, more than half of these were cared for by the foster team.
Although Kildare Wildlife Rescue provides crucial care to sick and injured animals, they are not a sanctuary. Their aim is to always rescue, rehabilitate and release all animals which come into their care. To achieve this, they have created several soft-release enclosures, where animals such as fox cubs and pine martens are able to learn how to be wild again, before they are eventually released back into the wild. The team have also been working hard to assess suitable release sites for wildlife, while also establishing positive relationships with private landowners where necessary. In addition to direct animal care, Kildare Wildlife Rescue's Education Team also runs a series of events and workshops to engage local communities and provide training for veterinarians treating sick and injured wildlife.
Dan Donoher, Manager, Kildare Wildlife Rescue commented:
'We are delighted to become conservation partners with Dublin Zoo. We hope we will be able to highlight the importance of Irish wildlife and the difficulties they face. We also hope to show the important role wildlife rescues play in helping and protecting biodiversity and conservation in Ireland.'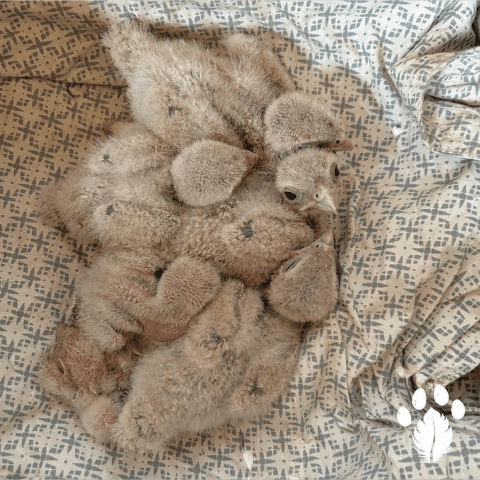 Dublin Zoo is incredibly proud to partner with Kildare Wildlife Rescue as they go from strength to strength. Our support will allow them to further develop their wildlife rescue centre, so they can continue the rescue and rehabilitation of wildlife from all over Ireland.
To find out more about Kildare Wildlife Rescue and the work they do, visit their Facebook Page here.