Posted In Conservation | 7th September 2023
Into the World of Mangabeys with Andrea Dempsey and WAPCA
West African Primate Conservation Action (WAPCA), who Dublin Zoo have been supporting since 2001, works to safeguard the future of endangered primates and their habitat in West Africa, with particular focus on Ghana and Cote d'Ivoire. The white-naped mangabey is one of the organisations focal primates. Andrea Dempsey, Programme Manager for WAPCA, talks Dublin Zoo through her journey to primate conservation and the work WAPCA is doing to save these species.
'I always loved primates as a child, watching them on TV, learning about the work of Jane Goodall', Andrea tells Dublin Zoo. 'From as far I can remember, I wanted to be a zookeeper.' However, Andrea's early academic career saw her follow in her father's footsteps and pursue opportunities in the film and live entertainment industry, spending ten years working at the Edinburgh Fringe Festival. 'I was just about to start my 11th year at the festival when I came across volunteer opportunities at London Zoo. Working in a zoo was something I always wanted to do so I took the leap and applied'. In her ten years with London Zoo, Andrea went from volunteer to trainee keeper to full-time keeper and it was during this time that she was first introduced to the primates she works to save now, the white-naped mangabey.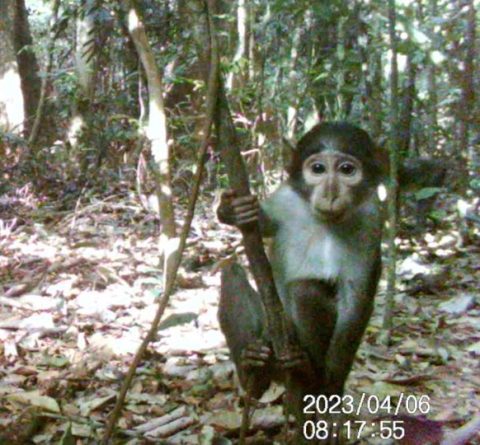 'I remember the excitement in the zoo when we were told a new species was coming and that this species had never been at the zoo before. It was the white-naped mangabey. I remember the day they arrived, and one of the females just looked at me and blinked, showing her beautiful white eyelids, and I was just in awe at how amazing they were.'
A male, Lucky, came to the zoo from Ghana and due to a disease risk assessment, he had to stay in quarantine until all relevant tests and procedures had been carried out. Andrea was responsible for caring for Lucky and spent a lot of time sitting with him and getting to know his personality. When the time was right, he was then introduced to the females and breeding began. 'The white-naped mangabeys at the zoo are part of a European breeding programme, and the coordinator at the time advised us that if there were issues with the birth then keeper's were to hand-rear the babies,' Andrea explains. One of the females gave birth to a baby girl, Conchita, and because she arrived through a caesarean section, her mother rejected her so Andrea took on the responsibility of hand-rearing Conchita.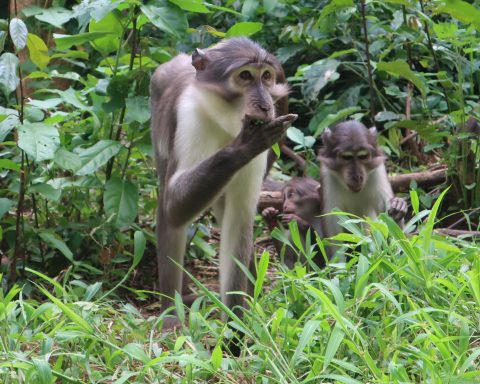 'Developing that relationship with Lucky and then hand-rearing Conchita, my interest in primates, and white-naped mangabeys, only grew and I knew I wanted my career to move more in the direction of conservation'. Andrea went on to earn a Masters in Primate Conservation and after completing her thesis in Ghana, was offered a position at WAPCA. 'The same day I submitted my thesis, the then Country Coordinator handed in her notice,' she laughs.
She recalls her time with Conchita and how when she came of age, she was moved to Landau Zoo as part of the breeding programme. 'I took her to Germany and worked with the team at Landau Zoo on introducing her to Charles, a male she would be paired with. They've had five babies together and one of their males has come out to the WAPCA centre in Ghana to diversify the genetics, and it's amazing for me to think how it's all gone full circle. My experience with Lucky and then Conchita were the final pieces of the jigsaw that convinced me to pursue work in conservation.'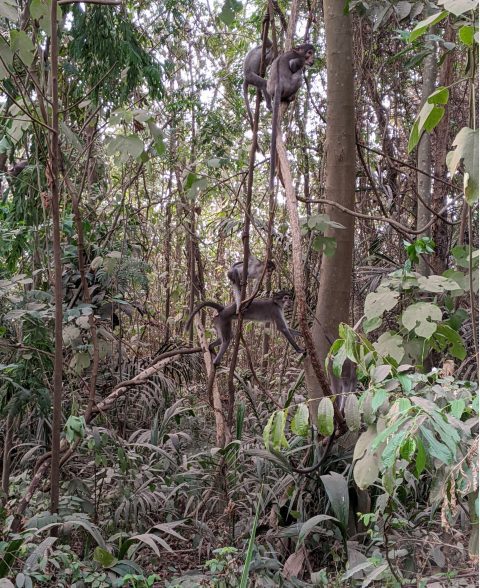 The white-naped mangabey is classified as 'Endangered' under the IUCN Red List of Threatened Species with the population decreasing because of habitat loss due to deforestation and mining, and hunting. When asked to describe them, Andrea used words like 'charismatic', 'communicative' and 'quite vain'. 'They do love their own reflection,' she laughs, 'if you were to put a camera in front of them, they would stare at themselves, smacking their lips'.
WAPCA uses a One Plan Approach to primate conservation, focusing on four pillars: Discover, Protect, Reinforce and Connect. 'WAPCA works with local communities on building a more sustainable way of living. We work with them on improving their agricultural practices, with the aim to make their work more organic,' Andrea explains. She continues, 'we also partner with the private sector who agree to pay them a fixed premium for their organic produce as well as donating a percentage into a conservation fund that builds up over time, and can then be used to cover the costs of forest patrols and tree nurseries. As a result of this project, people and species are cared for.'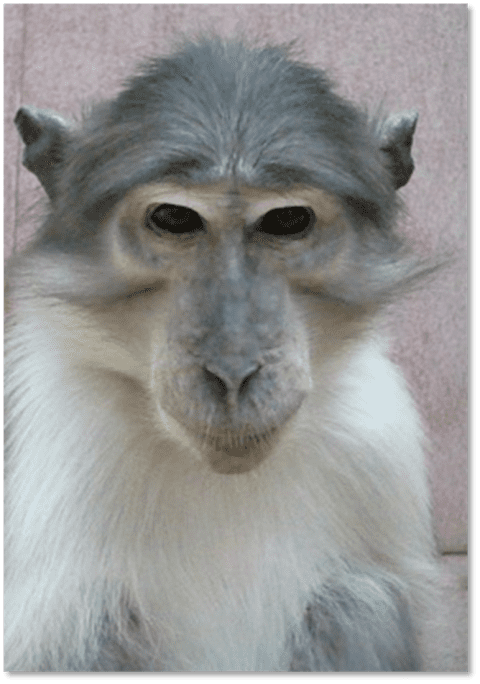 Using camera traps, thermal imaging, and audio recorders, WAPCA also spends a lot of time studying the white-naped mangabey in the wild because 'the story doesn't stop once they're released'. Andrea explains, 'We built a forested enclosure, which Dublin Zoo partially funded, and here we study the species, their behaviours, the social network.'
When asked to describe a day in the life of a white-naped mangabey, Andrea says 'they're a semi-terrestrial primate, so they do spend a lot of time on the ground. Their day is mostly spent grooming, foraging and if there are young primates in the group, lots of play.' They're also very social and do interact well with other primates and are considered as a lookout for anything that could be dangerous on the ground. 'They are really interesting to watch.'
WAPCA is an initiative of Heidelberg Zoo, and Dublin Zoo is one of the 11 founding zoos of the organisation. 'Dublin Zoo provides core funding to WAPCA, meaning its non-restricted and can be used to pay for key operational costs,' Andrea says. 'It's often the case that we'll get donations but they're to be put towards specific actions such as forest patrols or tree nurseries. Whereas Dublin Zoo's funding can be used for all the different elements that keep the organisation running, like fuel and electricity, which is so important to us and we're incredibly grateful for it.'
WAPCA recently released a stunning film, showcasing the incredible work they're doing to save primates in West Africa. Watch now:
For more information about WAPCA, visit their website here.
For more information about Dublin Zoo and our conservation partners, visit this page.
All images and videos featured in this article are courtesy of WAPCA.