Posted In Conservation | 27th March 2018
Dublin Zoo Staff Donate Uniforms to Rangers in Ghana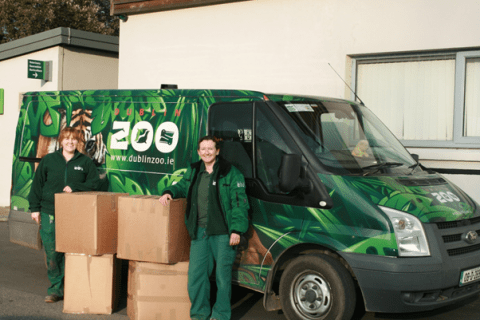 Dublin Zoo keepers Aisling Kenneally (left) and Susan O'Brien (right) with boxes of Zoo uniforms to be donated to WAPCA.
Dublin Zoo has answered a call to aid an organisation in Ghana that protects endangered primates. Uniforms no longer used at the Zoo will be donated to rangers and keepers at West African Primate Conservation Action (WAPCA), said zoo keeper Susan O'Brien of Dublin Zoo's European Endangered Species Programme. WAPCA made a plea for zoos to donate old uniforms at a conference of the European Association of Zoos and Aquaria.
I have spent many weeks collecting and laundering these uniforms and they all are in really good condition and fit for wear," she said. "By donating the uniforms to WAPCA, they will get a second lease of life and go with the adage of 'reduce, reuse and recycle'.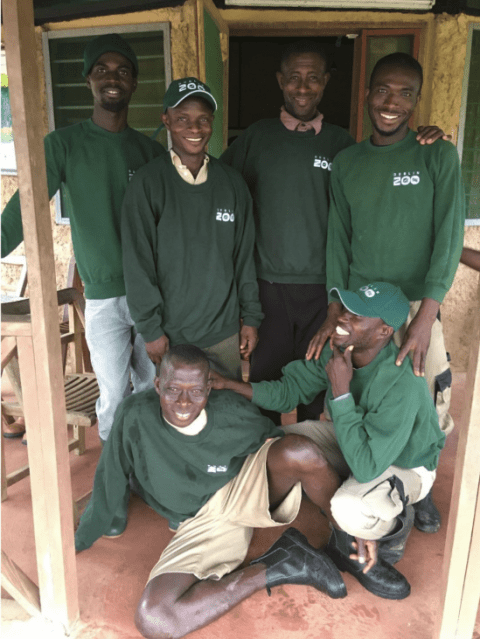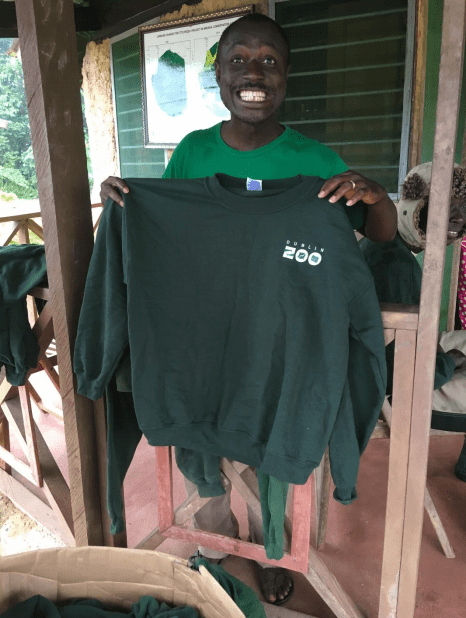 The WAPCA team in Ghana upon receiving their uniforms