Posted In Conservation | 21st November 2023
Dublin Zoo joins effort to help Ireland's seals
Dublin Zoo is proud to announce our new conservation partnership with Seal Rescue Ireland.
Seal Rescue Ireland are a registered charity dedicated to the rescue, rehabilitation and release of sick, injured and orphaned seals from across Ireland. Each year they rescue over 100 seals, with a mission to rehabilitate and release them back into the wild. They are also involved in community engagement and education initiatives to help protect seals and their habitats.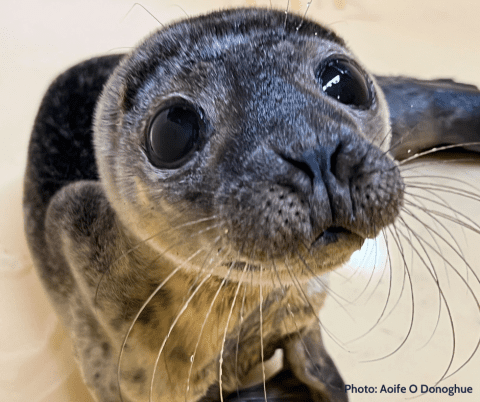 Based in Co. Wexford, Seal Rescue Ireland cares for both grey seals (Halichoerus grypus) and harbour seals (Phoca vitulina). Both of these species are considered Protected Species in Ireland under the Irish Wildlife Act (1976) and the EU's Marine Mammal Protection Act (1972). Harbour seals are considered a species of special concern in Ireland as their numbers have been slowly declining, with only 3,000 – 4,000 remaining today. Grey seals almost went extinct in Ireland in the early 1900s due to hunting, but recent protections have allowed their numbers to start to recover, and today they number approximately 8,000 – 10,000.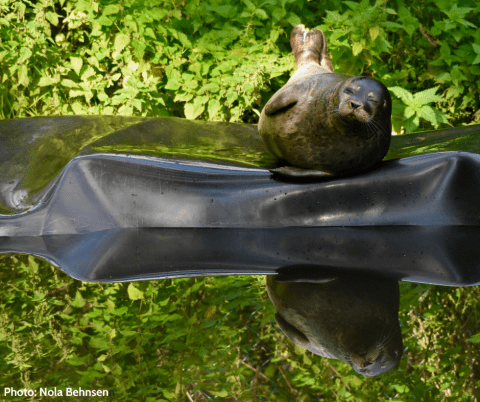 Each year, Seal Rescue Ireland and their dedicated team of volunteers work around the clock to respond to queries, rescue seal pups, and nurse them back to health in their dedicated rehabilitation facility, where each seal pup is treated for their own unique injuries. Most seals which arrive at the hospital are dehydrated from illness or starvation, and are given fluids to help stabilise them. At this stage, any wounds or injuries are also cleaned and treated. From here, each pup begins the long road to recovery and rehabilitation, before they are eventually released back into the wild. Dublin Zoo's support will allow Seal Rescue Ireland to continue caring for new patients as they arrive, giving them another shot at life.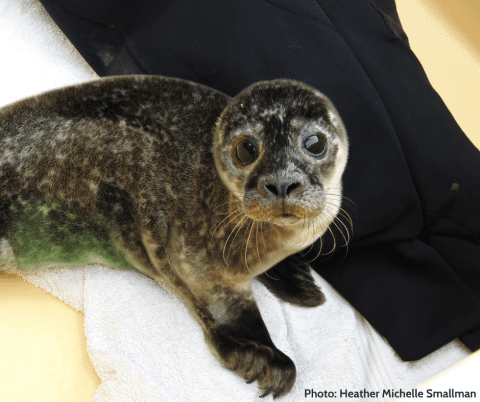 Seals in Ireland are threatened by a variety of human-related activities, ranging from entanglement in discarded fishing materials, to habitat destruction, human disturbance, and even unsustainable fishing. Similarly, climate change poses a big risk to Irish seals. The increase in frequency and severity of extreme weather events, such as storms, as a direct result of climate change, can have a direct impact on Ireland's seals. Large waves during storms can impact otherwise safe pupping grounds, and result in grey seal pups being swept from their rookeries.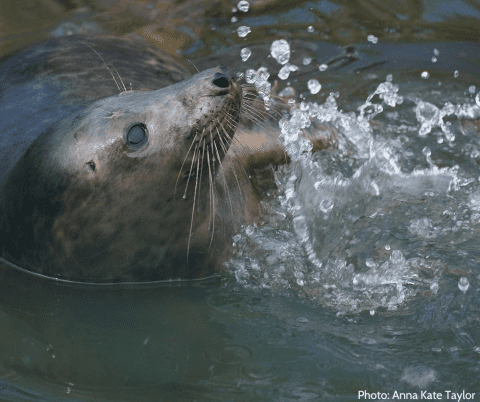 Seal Rescue Ireland's facility also operates as a Visitor Centre, where members of the public can learn about the work of Seal Rescue Ireland, and take part in community engagement and education initiatives. Seal Rescue Ireland not only rescues and rehabilitates Irish seals, but they are also involved in ongoing research projects to better understand Ireland's seal populations. Each year they conduct coastline surveys, monitor local seal populations, and carry out research into seal fatalities. To help combat the broader threats to seals, Seal Rescue Ireland are also involved in habitat restoration and reforestation initiatives, planting native tree species along rivers to help restore riparian buffers and prevent water pollution.
Commenting on this new conservation partnership with Dublin Zoo, Kim Townsend-Smyth, General Manager, Seal Rescue Ireland said:
"Seal Rescue Ireland are excited to be joining forces with Dublin Zoo as one of their Irish conservation partners. As the only Seal Rescue Centre in the Republic of Ireland, their support will aid us in continuing our seal rescue and rehabilitation work. Together, we are excited to raise awareness of our native seals and engage an even greater audience in marine conservation."
To find out more about Seal Rescue Ireland and the incredible work they to do to rescue and rehabilitate Ireland's seal population, visit their website here.
Photos featured in this piece are courtesy of Seal Rescue Ireland.