Posted In Animals | 20th June 2019
Three California Sea Lion Pups Born at Dublin Zoo!
In early June, the animal care team at Sea Lion Cove were delighted with the arrival of three California sea lion pups!
California sea lions give birth during the month of June every year.
The first sea lion to give birth, Cassie, welcomed a healthy female pup during the early hours of June 7th. Three days later, on June 10th, Sienna gave birth to another healthy female pup. Both female pups were born similar in size, weighing approximately 6.3kg. Florence, affectionately known as Flo, was next to give birth and welcomed a male pup on June 13th weighing 7.6kg. Niko is father to all three pups. All three sea lion pups and their mothers are doing extremely well and settling into Sea Lion Cove.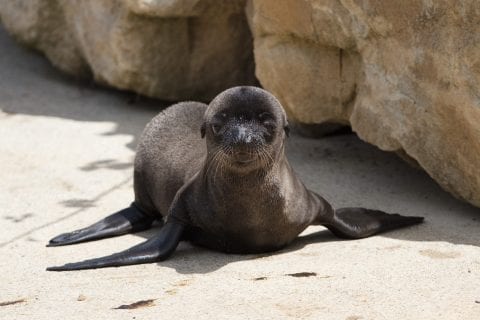 The three new additions bring the sea lion colony up to nine. Next time you are visiting the Zoo, come along to the keeper presentation 'Sea Lion Splash'.
Check out the times for what's happening at Dublin Zoo here.