Posted In Animals | 17th October 2019
Male Gorilla Baby Born at Dublin Zoo
Dublin Zoo is thrilled to announce the birth of a baby western lowland gorilla, born to mother Vana and father Bangui. This is the second baby gorilla born in Dublin Zoo this year.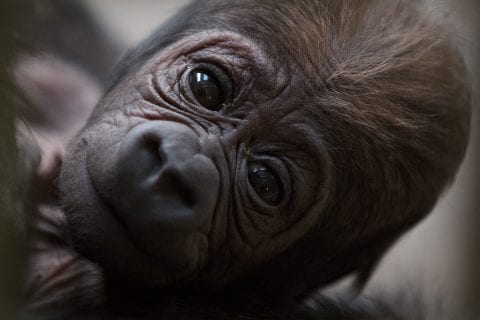 On Saturday 12th of October, first time mother Vana gave birth to the healthy infant at approximately 12.40pm. So far, keepers have been unable to determine the sex of the infant as Vana has been keeping the baby close to her chest since the birth.
The newborn weights approximately 2-2.5kg and is the second off-spring of father Bangui since his arrival at Dublin Zoo, joining half-sister Asali who was born in April 2019.
Aisling Kenneally, Zoo Keeper at Dublin Zoo commented that,

"We're delighted to announce that a second baby gorilla has been born at Dublin Zoo this year! As western lowland gorillas are critically endangered, it's amazing that we have had not only one but two new births within a few months.

Vana is an amazing mum and is extremely protective of her little one. Vana and the baby were introduced to the rest of the female gorillas yesterday and are settling in well. Big sister Asali, has shown huge interest in the young baby and the duo have been bonding over the past couple of days. We're so excited to see both youngsters grow up and play together."
To celebrate the latest arrival, we will be hosting a naming competition, so keep an eye on the Dublin Zoo social media channels to be in with the chance to name the baby gorilla and win a prize of a family day pass.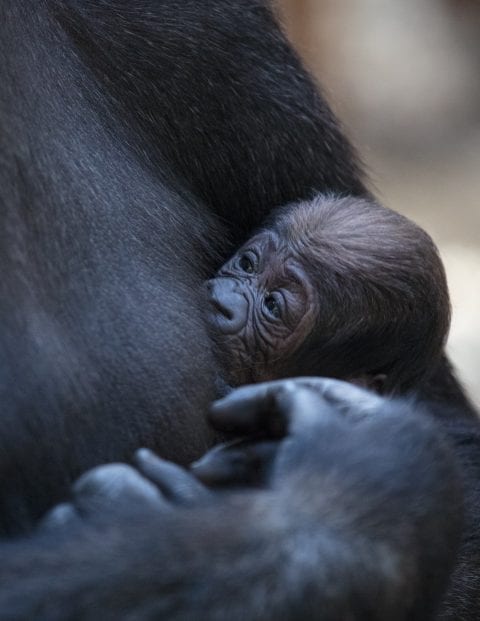 Dublin Zoo, a not-for-profit organisation, is open seven days a week from 9.30am to 5:30pm in October, see full opening times.
Why not visit the new arrival this weekend?
Critically endangered
Western lowland gorillas are classified as critically endangered by the International Union for Conservation of Nature and Natural Resources (IUCN) Red List of Threatened Species. The numbers of these primates living in the wild is expected to fall by over 80% between 1980 and 2046 with deforestation, commercial hunting and a highly contagious virus called Ebola being the three main threats facing their survival.