2019 has been a wonderful year for Dublin Zoo. Over the past twelve months, Dublin Zoo has welcomed numerous new arrivals including two western lowland gorillas babies, two Rothchild's giraffe calves, three California sea lion pups, two red-ruffed lemur pups and six Chilean flamingo chicks to name but a few!
Take a look through this year's top news stories below…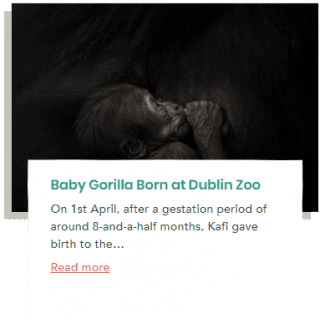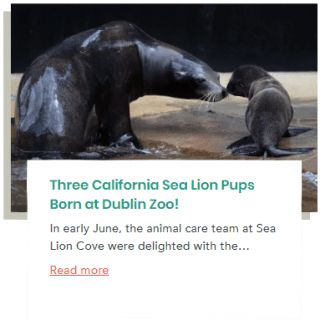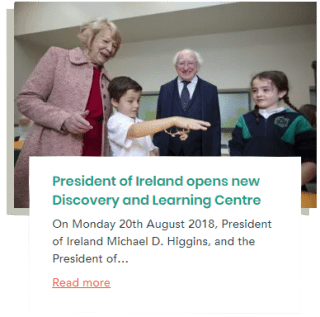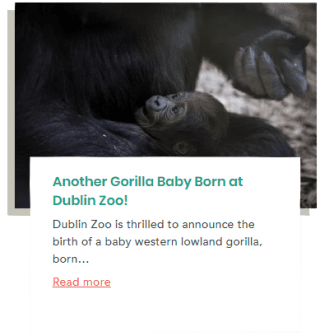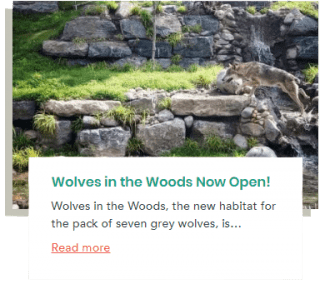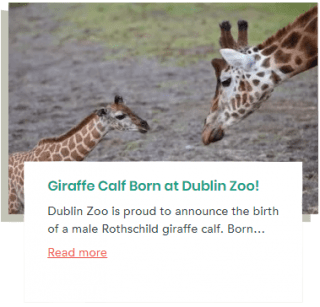 And of course, Wild Lights returned to Dublin Zoo for its third year with a brand-new theme, Stories Myths and Legends. Visitors to Wild Lights were impressed with the brand-new cast of custom-made illuminated silk lanterns which were inspired by our favourite Stories, Myths and Legends. The giant lanterns showcased animals in literature taking inspiration from childhood favourites such as 'Alice's Adventures in Wonderland, 'The Wonderful Wizard of Oz' and 'Peter Pan'.
Commenting on 2019, Leo Oosterweghel, Director at Dublin Zoo, said: "2019 has been a very successful year at Dublin Zoo. We were delighted to welcome more new arrivals and open the brand-new Wolves in the Woods habitat.  Dublin Zoo is a not-for-profit organisation. We are continuously reinvesting in the Zoo, building world-class habitats that closely reflect the animals' natural environments and are committed to offering a memorable day out to all our visitors. Dublin Zoo also supports numerous conservation projects in the wild."