Posted In Events calendar | 19th September 2022
Wild Lights 2022/2021 | The Magic of Life!
Our media campaign for Wild Lights 2022/23 will be launching officially on Tuesday 20th September, with tickets going on sale from Wednesday 21st September.
There will be a €100 gift card for all staff (>6 months of service) and volunteers to use against Wild Lights tickets online. They will be available at Reception from Tuesday afternoon, where you can sign for them.
This year, our theme is 'The Magic of Life', where we will shine a light on biodiversity. We will bring our visitors on a journey that will show them the beauty and biodiversity of the world's plant and animal communities and ecosystems. We will portray the gigantic scale and importance of some of the most minute creatures on our planet. Education will play a key role, and through clear signage, we will educate and inspire a passion for nature and a willingness to help. This year's theme therefore really ties into our vision of a world where people live in harmony with nature.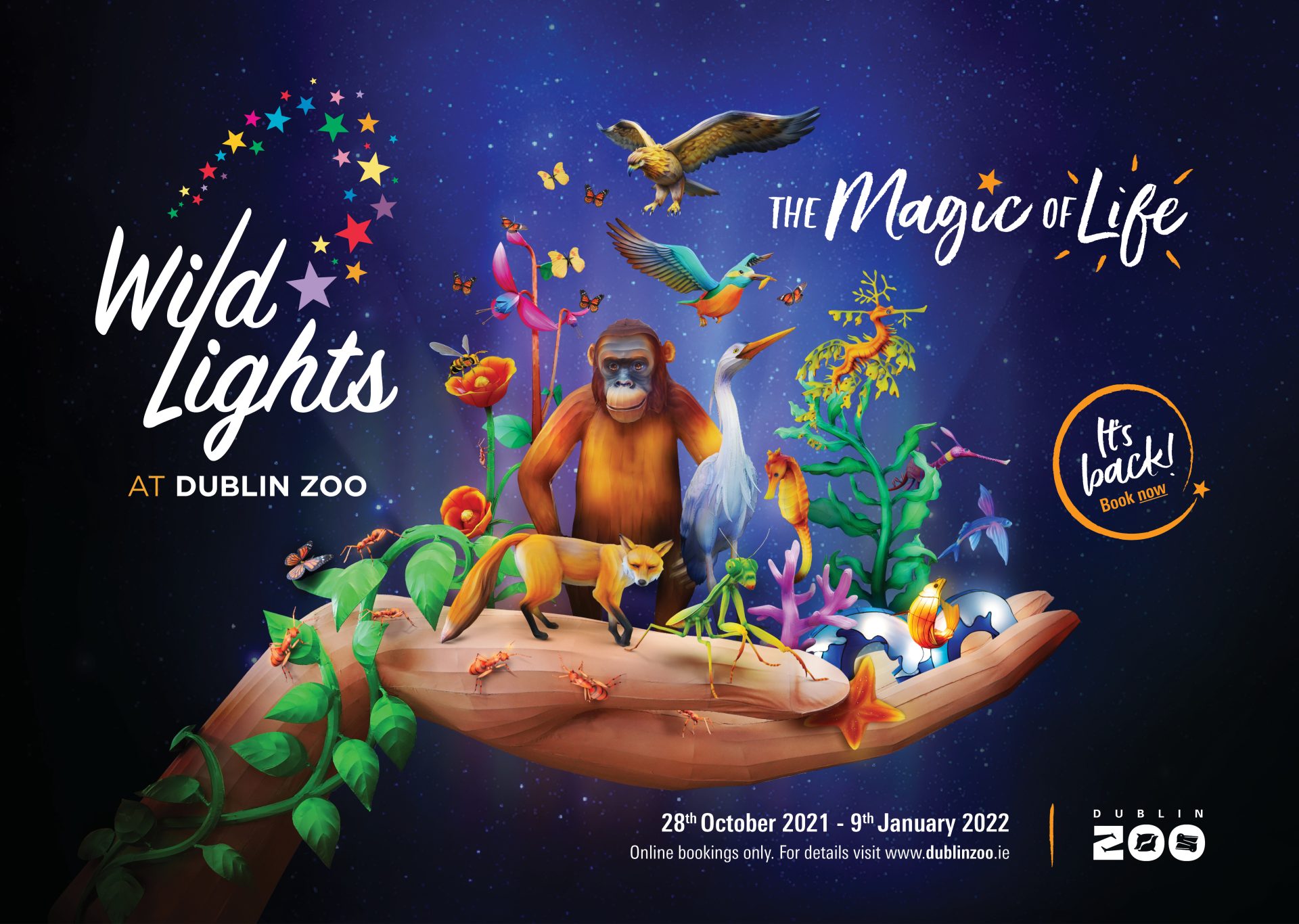 Wild Lights, the spectacular, night-time experience at Dublin Zoo, is back with an exciting brand new theme – The Magic of Life!
Over a thousand breath-taking, dazzling lanterns will portray a fascinating and important story by shining a light on biodiversity.
Travel through the illuminated and magical woodland scenes before encountering the wondrous pollinators including giant bees and bee-hives. See some of nature's most amazing transformations from the metamorphosis of a caterpillar into a stunning butterfly to the intriguing co-operation between ants in a colony.
Discover the abundance and diversity of life in the tree tops of our rainforests and then dive underwater and witness some of the most beautiful sea creatures and the mesmerising coral – all lit up through magical hand-crafted traditional Chinese lanterns.
Through this transformation of Dublin Zoo visitors will have the opportunity to learn more about the Magic of Life and also the role they can play to help our planet.
Wild Lights will take place from 28th October 2022 – 9th January 2023
Tickets for Wild Lights are on sale from 21st September, at dublinzoo.ie